Easy Way To Find Your

Dream Property
We are your premier real estate expert in Marlette and we are here to provide you with all the resources and information you need to buy or sell real estate. We work with buyers and sellers in the entire thumb of Michigan.
Individual Approach
With Donley Realty, we work for you. Our goal is to be sure your needs are met. Each client is as unique as the property they buy or sell, so we make sure to learn about each client and understand their needs.
Professional Service
For nearly 50 years, Donley Realty has served the Thumb of Michigan with honesty and integrity. We have been a family-owned and operated agency for four generations in Marlette.
Easy Financing
At Donley Realty, we have worked with several mortgage lenders through the years and have built relationships to provide you with the best recommendations for your needs.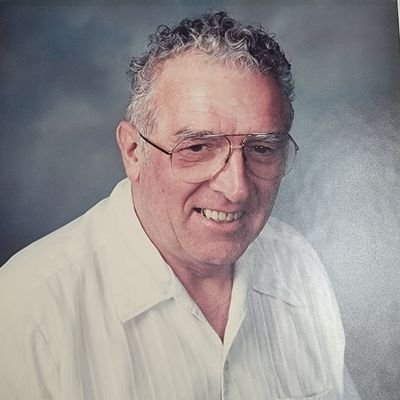 Wendell Donley
Wendell Donley opened the doors to Donley Realty in 1974. Wendell was born and raised in Watertown, Michigan, and was married to Patricia Dennis for 62 years. Wendell's philosophy was hard work is the most important factor that leads to success. Wendell sold Donley Realty to Linda and Amy in 2005 and he continued selling Commercial Real Estate for Donley Realty of Almont. He worked right up until he retired in 2010. Sadly, Wendell passed in 2010. He left behind a true legacy his family will carry on for generations to come.
Linda Donley
Linda Donley joined the family real estate business back in 1974 being the receptionist for Wendell. Over the years, Linda retired in 2018 and has sold over a multitude of properties and helped countless families find their dream homes, sell their properties and built lifelong friendships along the way that she still treasures today. Keith and Linda are enjoying their retirement, traveling, and family.
Amy Donley
989-213-7309
amy@donleyrealty.com
Amy has been a licensed Realtor since 2004, and became an Associate Broker in 2015. She was born and raised here in the Marlette area and married her husband Brent in 2003. Together they have 3 children. Amy enjoys traveling, spending time with family and friends, and cheering on her son Brandon racing motorcycles in her spare time.
Andrea Donley
989-635-5586
andrea@donleyrealty.com
Andrea has lived in the area her entire life and became a licensed Realtor in 2015. She married her husband Scott in 2004, and they have 2 boys. In her free time, Andrea enjoys spending time with her family and watching her boys play sports. Andrea also loves to help her community and has been a part of the Marlette Chamber of Commerce.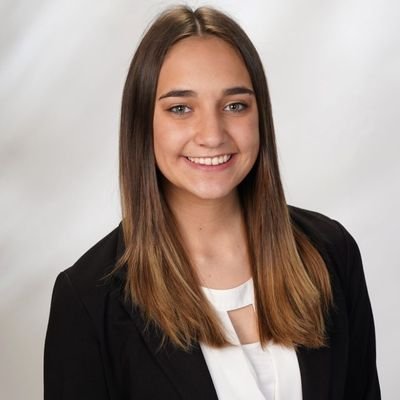 Taylor Donley
989-670-8818
taylor@donleyrealty.com
Taylor is the fourth generation in the Donley Realty family; she is the daughter of Amy and Brent. She graduated from Marlette High School in 2021 and obtained her Real Estate license in 2022. When not working with her clients, Taylor enjoys spending time outdoors and reading a "good" book.
BUY
Search all available real estate and homes for sale in the thumb of Michigan and surrounding areas instantly!
SELL
With the ever-changing market, see how your home compares with others in your neighborhood.
Call Us
We are ready to make your real estate dreams come true. Whether it is buying or selling, we are here to help.
Property & Cost Assessment
We will work hard to get you the best CMA. What Is A Comparative Market Analysis (CMA)? A comparative market analysis is a tool that real estate agents use to estimate the value of a specific property by evaluating similar ones that have recently sold in the same area.
Closing the Deal
We will be with you every step of the way during the closing process. We will help to answer any questions you may have and ensure everything goes as smoothly as possible.
Andrea Donley gets a two thumbs up from me on the sale of our house. She was fully involved the whole way through and very efficient in handling anything that came up. I would definitely recommend her services to anyone. She is one of the good ones!
Awesome experience with Donley Realty. Sold our house for us, and helped us find a new one. Always kept us updated on what was going on. Highly recommend Donley Realty.
My husband and I have been trying to buy a house for over a year. With the current market, it hasn't been an easy process. But, with Andrea's help, it's the best it could've been. She was amazing, very patient and helped get us into the perfect house. We can't thank her enough!!!
Andrea was a real help in selling my mom's home. She handled everything considering we were out of state. Kept us informed on everything. Thanks Andrea for all you did for us!!
Andrea was wonderful to work with. Knew exactly what to do and made us feel very confident with our choice of realtor. Excellent to work with. Thank you Andrea.
I loved the entire process. Andrea worked around my busy solo mom/workaholic schedule. She was so helpful. Highly recommend!!
Andrea is top-notch. We have worked with her to purchase 2 homes and sell 1. She is very responsive and professional. We most definitely would work with Donley Realty again.
I Have sold 3 homes through the Donley Team and purchased 2 they are great to work with from both buying and selling. Amy and Andrea learned from the Best (Linda)!
Excellent to work with. If you need someone to get your deal done these are your people.
They searched and found as our home to raise our family in it was everything we wanted
Andrea is an amazing realtor. She knows how to explain things to people in a very efficient and kind manner. She is always willing to answer any questions. She is also helpful and willing to make suggestions. She even was able to arrange an extra viewing of the house we were at the time under contract, so my out-of-state family could view it. I really recommend working with Andrea.